I'm an ultra distance adventure cyclist, and I'd like to tell you a quick story of how it all began...
My dad and his brother had taken me on a bike ride across the South Downs Way. On the first day we didn't cover enough ground to reach our planned B&B and had to improvise, bedding down for the night in a barn filled with hay bales. Waking up the next morning I woke up feeling that we had done something audacious, we had slipped outside of life's usual parameters, we had survived...anything was possible.
Burning light pierced my eyelids, forcing me to wake up. The whole sky was on fire as the sun burst over the horizon, illuminating the dark corners of the barn. It was 1999, I was 12, and this moment would change my life forever...
This was adventure
and I was hooked.
​
Fifteen years later, life had got in the way. I'd spent too much time in offices in front of computers and I'd forgotten the power of that feeling. Luckily cycling saved me. One day as I pedaled, the memory of the barn returned to me - I realised that cycling, self-sufficiency and adventure could be cornerstones of a happy and meaningful existence. It was always time well spent, it was pure and honest and powerful.
Spreading the word
​
I created Pilgrim as a platform to express my new philosophy; A brand to encapsulate the idea that there's more to cycling than pro road racing; exploration and adventure are equally as exciting and rewarding, and much more accesible.
Over the past few years the cycling industry has begun to mirror Pilgrim's philosophy, with more and more ultra distance 'adventure races' cropping up and brands responding by creating bikes and clothing to support this growing niche. Every manufacturer now offers a gravel bike, Rapha have expanded their Brevet range and the pro peloton is crossing over into our world with the EF Education First team racing in events like Dirty Kanza and The 3 Peaks Challenge (as well as GBDuro, which I helped create).
It's an exciting time to be involved in cycling, and by developing professional relationships with The Transcontinental, The Racing Collective and Huez I have been able to contribute to shaping the scene. I'm excited to contribute further in the coming year with a packed calendar of races and events lined up and plans for a lot of exciting content-creation to tell the story...I hope you can come along for the ride!
I can do more than just cycle!
​
I know how to present adventure in an engaging and aesthetically beautiful way (check out my Pilgrim adventures here). I'm a graphic designer, I can take a good photo, I can shoot and edit film, and I can write. I also have access to a network of creatives and technicians, covering all bases of media output. The Pilgrim Instagram has a healthy and focused following and is growing with every event I enter.
In 2019 I'm planning to up the quality and frequency of content output, with a series of films, articles and photo essays featuring important topics related to cycling, people doing interesting things in the scene, as well as my cycling exploits throughout the season.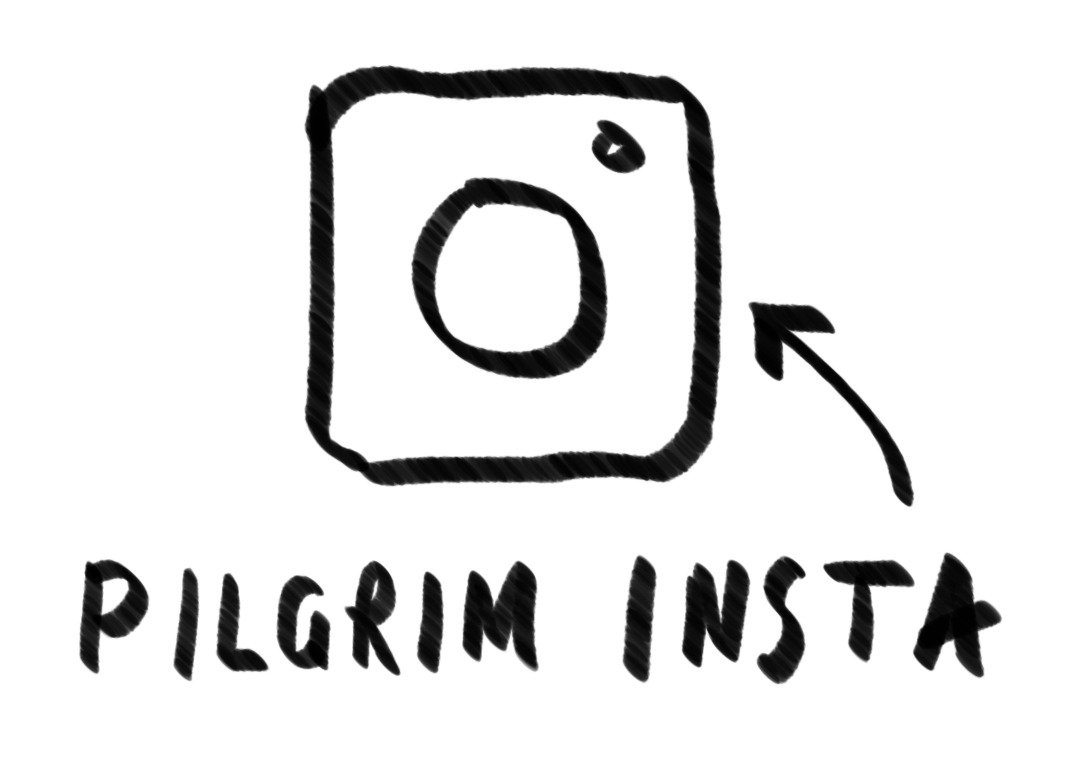 Past Experience
​
​
A 700km mountain bike race across Israel from the Golan heights in the north finishing in Jerusalem.
One bikepacking adventure every month for a year, including the Basque region of Spain, Abruzzo region of Italy, and the High Atlas mountains in Morocco.
Scratched within 300km of finish due to technical issues :-(
​
Normandicat 2018
A 900km on-road TCR style bikepacking race around Normandy with no fixed order of checkpoints or route. Finished in 11th place.
​
Finished in 50th place in 13 days, 20 hours. Had a beer.
2019 Season
​
In 2019 I have entered a full season of adventure races from May to October, which will provide a wealth of content. I'm looking for some partners who share my philosophy to support me as a racer, and also to extend the reach of the message. Here's a quick breakdown of my upcoming season...
Trans England - The Racing Collective
280km between 4 checkpoints across England.
​
TransKernow
300km between 4 checkpoints across Cornwall.
All Points North
1000km between 10 checkpoints across Yorkshire.
Normandicat
900km between 10 checkpoints across Normandy. I will be attempting to do this and All Points North back to back as a double header with just a couple of days to transfer between them.
GBDuro
2500km on/off road race from Lands End to John o'Groats that I have helped organise as part of The Racing Collective. It has attracted a lot of interest from the ultra racing community; a roster of some of the strongest endurance riders will be lined up at the start. The Rapha EF / Outskrts team are planning to compete and make a film of the race, and Francis Cade will be documenting each day as a video blog.
​
Transcontinental No7
This year I'll be racing as a pair with my friend and fellow TCR veteran Adrian Phillipson. I'm planning to document the months of training then the race itself, which will be a lighthearted and hopefully quite funny take on the ultra endurance scene.
Descente London Ultra Duathlon
For my first duathlon I've perhaps foolishly entered the 'ultra' distance as it seems to play to my strengths. The preparation for this and experience of the race should be an interesting story!
Trans Pyrenees No1
Capping off the season is the first edition of the TransPyrenees, a new race from the creators of the TCR. TPR will feature comparatively much more climbing which suits me as a rider, so I will be hoping to challenge for a top 10 place on this one.
How can you help me?
​
I am looking for partners to help me have a succesful season of ultra racing, and communicate the message of adventure cycling by loaning, discounting or giving me products and services that fit with the ethos of freedom, adventure and self-sufficiency.
What can I offer in return?
I can use your gear in the most demanding races on the planet, which will serve as great product testing as well as online exposure.
I can also offer graphic design and art direction for your brand from the perspective of someone who lives and breathes cycling. Check out some of my work here.
Spin on these wheels - Because life's too short to ride dull bikes with zero comfort and even less grip. I will be making video content with Spin to explain their revolutionary thinking about wheels.
Albion - Functional gear designed to work on the bike. Albion are an innovative new British company making performance clothing to the highest level, I'm very proud to be wearing their gear this year.
Thank you for your time!
​
If you're interested in working with me in any way, please email me at:
​
​
or give me a ring on:
​
+44 (0)7941 887 237